PRODAT is a full system provider for the sectors of measurement technology and industrial automation, currently but not necessarily with an emphasis on railway technology. If required know-how in engineering and construction, electronic design and software development is available in house. Engineering and consulting services cover areas of test and development engineering. A brief overview over the current range of products and services is given in the following.
News: Competence in research and development - the R&D project PRIMA in the company Revier (funded by BMWK)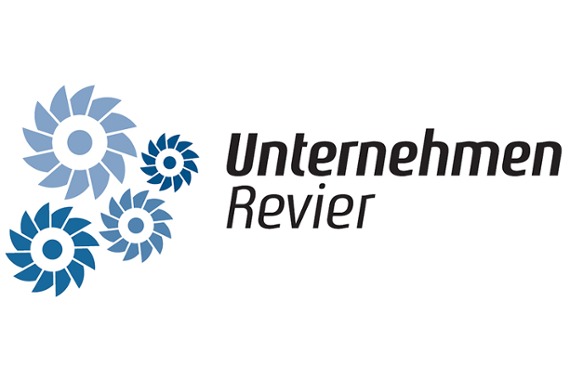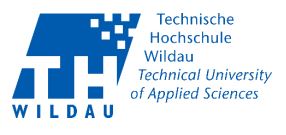 Since 2017, the "Unternehmen Revier" model project has been actively shaping structural change in the lignite regions of the Lusatian coalfield, the Central German coalfield, the Rhenish coalfield and the Helmstedt coalfield. The project aims to directly involve local stakeholders and their ideas in order to jointly shape structural change. To this end, the districts are holding idea and project competitions in which people, companies and initiatives from the region can participate with their proposals. In cooperation with the TH Wildau, PRODAT was able to place a cooperation project - the R&D project PRIMA. PRODAT visiting university workshop TH Wildau

bogie testing plants - PRODAT DG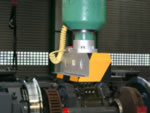 Derailing safety, riding quality, wear-and-tear behavior...
.. are primarily determined by wheel-load differences on the vehicle and the bogies. For being able to meet tolerance requirements set forth in the regulations for wheel load differences for the whole vehicle, it is first necessary to check the bogies for minimal wheel load differences and eliminate impermissible deviations by adjustment of the spring pre stressing ...
more
stationary wheel load measurement systems - PRODAT RKM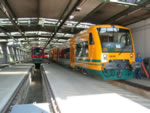 The system PRODAT RKM consists of three different models to statically and dynamically measure wheel and axle loads. PRODAT as an independent supplier of complete system solutions is able to cover every aspect of the project from A to Z.. The construction deserves special attention because in difference to other systems there are just minor interventions at the rail track necessary whereas the system features high accuracy/precision and small dimensions ...
more
mobile wheel load measurement systems - PRODAT RKM-M (mobile)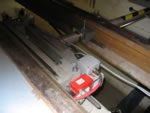 The mobile wheel load measurement system PRODAT RKM mobile was developed for static measurements at rail cars. In difference the PRODATs stationary plants the mobile system combines requirements of mobility, accuracy and norms as well as standards (e.g. DIN/EN) our mobile solution is made for out of house control and adjustment measurements ...
more
conveyer belt scales - PRODAT BW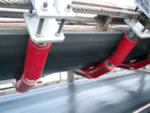 Conveyer belt scales PRODAT BW, operated in several brown coal opencast mining facilities throughout Germany, can be installed at any position in horizontal and sloping conveyer belts in addition is a modernization of existing facilities possible. The advantages of the belt scales PRODAT BW are their simple construction and easy installation possibilities. The system is very robust and has no parts that can wear out. Therefore, maintenance work is reduced to visual and checking controls ...
more
sensor networks (wirebased/wireless/mixed) - PRODAT SENET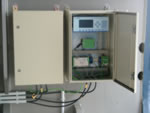 As a supplier of fully automated measurement systems PRODAT can use its experience also in the realization of application specific sensor networks. Work proof is PRODATs ZK1000 monitoring the canal bridge at the waterway junction Magdeburg. A large number of critical values (temperature, force, glide and tip gap, ...) is monitored and continuously collected...
more
wheel load gauging - PRODAT CE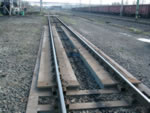 PRODAT, participating in a long-standing foreign joint venture, offers rail scale systems labeled PRODAT CE. These scales are suited for determination of weight in railway good transportation. The series PRODAT CE is certified according to OIML R 106 and OIML class III. PRODAT covers all possible application cases in the area of weight determination. The model PRODAT CE-VK is a static rail scale weighing rail railed motionless vehicles. Model PRODAT CE-VD, conceived for in-motion measurements, features high accuracy and is highly qualified for fast weighing of clutched vehicles. ...
more
bogie test plant retrofitting - PRODAT DG RETROFIT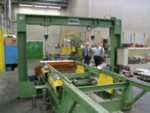 PRODAT offers bogie test plant retrofitting, replacements, enhancement or upgrades also for the bogie test plants of other companies. ...
more
brake force measurment - services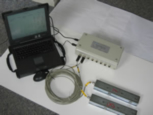 PRODAT brake force measurement service using PRODAT BKM solution is essential for many railway retrofitting processes ...
more
wheel load measurement - services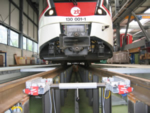 Wheel load measurements using PRODAT RKM-M (mobile) right at your factory or repair shop...
more
software development - services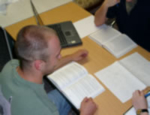 Since formation PRODAT develops in this product branch custom-designed software. It has extensive experience in the areas of real time operation system development, compiler building, porting and software design. PRODAT always uses the newest development environments and tools to find fast, efficient cost effective solutions. Development and implementation accord to certified methods...
more
railcar corner load measurement - services
In order to help to ensure railcar safety worldwide, PRODATs newest addition to its quality and functional safety control and measurement system PRODAT EKM can be used to determine railcar corner loads ...
more
electronic and hardware design - services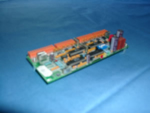 Through PRODATs many individual projects there was the necessity of own hardware and electronic solutions. PRODAT also offers the service for its existing and potential new customers first of all in the development of new systems but also when existing plants need a retrofitting ...
more